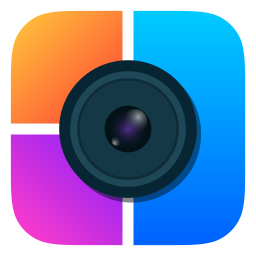 TRY CLASSI4U'S PHOTO COLLAGE EDITOR APP
2022 eCommerce Calendar Dates For Online Selling Strategies in Southeast Asia
Prince Albert, Saskatchewan
- 27 Jan, 2022
Description
2022 eCommerce Calendar Dates For Online Selling Strategies in Southeast Asia

Source images: Webinterpret
Like many regions around the world, Southeast Asia experienced an e-commerce boom in 2021, as governments encouraged people to stay home to slow the spread of the corona virus. An estimated 70 million more people shopped online in six Southeast Asian countries since the pandemic began, according to a report from Facebook and Bain & Company.
Southeast Asia saw a rapid adoption of digital services like e-commerce, food delivery, and online payment methods.The average online spending will grow 60% this year from $238 per person in 2020 to $381 per digital consumer. Online retail's share of overall retail surged in Southeast Asia from 5% in 2020 to 9%, the report said, noting that paces is faster than in Brazil, China or India.

In 2022, online sellers should take every opportunity to leverage this growth and one of the best ways to do that is including key calendar dates for the region in their marketing strategies.  
Why an eCommerce Marketing Calendar? 
Key calendar dates vary across each country and depend on several factors. They include cultural events, shopping events, religious events and public holidays. Sellers who focus on planning  their promotions for these dates in advance with a content marketing calendar may benefit from the increased consumer activity which occurs around this time.  
In Southeast Asia, there are several key calendar dates that overlap, which helps to plan more far-reaching content and promotions. However, there are also unique country-specific dates that should be taken into consideration by online sellers.   
20 Key e-Commerce Calendar Dates in 2022
1. Chinese New Year 
Chinese New Year, also known as Lunar New Year, marks the beginning of the Chinese calendar, which usually falls in either late January or early February. In Malaysia, Chinese New Year is a two day public holiday.  
Though the date changes each year, Chinese New Year remains one of the most prominent holidays in Malaysia. It is also a national holiday celebrated in Brunei, Indonesia, the Philippines, Singapore, and Vietnam. 
2. White Day 
In many Southeast Asian countries, women celebrate Valentine's Day by giving gifts to their partners and friends. A month later, on March 14th, men reciprocate the gesture. 
With shoppers often going after sweets, custom-made apparel, accessories, and jewellery, White Day offers e-commerce platforms a huge opportunity to fulfil consumers' needs. White Day is most commonly celebrated in Japan, Taiwan, Malaysia, Vietnam, and South Korea. 
3. Lazada's Birthday Sale  
Lazada is the biggest e-commerce platform in Southeast Asia, serving consumers from the Philippines, Thailand, Vietnam, Indonesia, Singapore and Malaysia. The Lazada platform features hundreds of advertisers and products.  
To celebrate its birthday each year, it runs significant promotions and discounts of up to 90% for a 24-hour 'sales festival' period. In 2021, this event will run on March 27th.  
4. Songkran Festival Sales  
Songkran is Thailand's annual water festival, which runs from 13-15 April. Every Songkran, people gather with family and friends in the streets, hold water fights and celebrate together. Songkran is also a time of the year when sellers run major discounts on their products, services and travel packages.
5. Ramadan and Eid al-Fitr  
Ramadan is an important time of the year in the Islamic calendar, running from the 12th of April to the 11th of May. During this time, Muslims fast between sunrise and sunset. It is a month for reflection, devotion, and discipline.  
Ramadan is also a time when retailers see a significant sales spike, so it is a good time of year to run promotions in Southeast Asian countries such as Indonesia and Malaysia, which are Muslim-majority countries.   
Eid al-Fitr occurs at the end of the Ramadan month and is the 'Breaking of the Fast' festival. It is referred to by different names in different countries. In Singapore, for instance, it is referred to as 'Hari Raya Aidilfitri' and in Indonesia as 'Hari Raya Indul Fitri'.  
This festival runs from the 2nd - 3rd of May. Sellers should prepare for this festival and fasting month in advance, making sure to understand the cultural and religious significance of it too.  
6. Mid-year Sales  
Running from May 21st until June 21st are mid-year sales in Southeast Asia. Sellers run promotions and discounts of up to 70% and more on products and services, often trying to rid themselves of old stock for the new season. Store owners can prepare for promoting advertisers in Southeast Asia by checking which advertisers will be running promotions (or have run big promotions in the past) and reaching out to them in advance.  
7. Thailand Grand Sale  
Every year in Thailand, the Thailand Grand Sale event takes place around mid-way through the year. The sales happen for about a month and will run through June and July in 2021.  
Shopping malls, boutiques and special pop-up shops all take part, offering discounts of up to 80%. Online sales are very important too and publishers and advertisers should make sure to have their promotions and content ready for consumers as soon as the Thailand Grand Sale starts.  
8. Great Singapore Sale  
The Great Singapore Sale is a unique shopping event which takes place in Singapore, but which attracts shoppers globally. The main attraction of the sale is that many high-end and world-famous advertisers run significant discounts for a two-month period.  
Although visiting brick-and-mortar stores in Singapore malls and shopping streets remains popular, there are also plenty of affiliate opportunities for online sales, promotions and advertising. Of course, many people around the world cannot physically be in Singapore for the sales, so they turn to e-commerce sellers to fulfil their needs. In 2022, the sales will start on June 21st.  
9. Tokopedia Anniversary Sale 
Considered Indonesia's most-visited website, Tokopedia celebrates its birthday with the Tokopedia Anniversary Sale on August 17th, coinciding with Indonesia's independence day. Tokopedia is one of Indonesia's top digital advertisers (8), offering huge potential for exposure through sales events and ads. 
10. Merdeka and Malaysia Day  
August the 31st is Merdeka, a very important public holiday in Malaysia. Also known as Independence Day,  it celebrates the moment in Malaysia's history when the country became an independent, unified state. Merdeka is celebrated with parades, cultural events and the highlighting of Malaysian traditions and customs.  
Malaysia Day falls on September the 16th, commemorating the establishment of the Malaysian federation. Both Merdeka and Malaysia Day are public holidays. When planning promotions or content for Malaysia, advertisers and publishers would do well to include these days in their planning.  
11. MyCyber Sale  
MYCyberSALE usually takes place between the end of September and the beginning of October each year. The sale runs for around five days and provides customers with significant discounts.  
Sellers will also run competitions to acquire new customers and incentivise their customer database even further. This sales event is applicable to countries such as Malaysia, Taiwan and, recently, Thailand. However, as it becomes a more widely recognised event, these sales are expanding more generally across Southeast Asia. 
12. YES Sale (Year End Sale)  
YES Sale runs throughout October, November and December each year. Similar to End of Year Sale, advertisers leverage this time of the year to clear out remaining stock from previous seasons, as well as run attractive site-wide offers to capture customers' attention.  
Since it is an extremely competitive time of the year in terms of affiliate exposure allocation and available offers, it is important to ensure advertisers plan ahead with the offers they choose to run and book exposure with affiliates early. This will result in wide exposure for the advertiser offer, making the most out of this lucrative period.   
13. 9.9 Super Shopping Sale  
Inspired by 11.11, one of Southeast Asia's largest e-commerce platforms, Shopee, launched a 9.9 Super Shopping Day event in 2018. Although Shopee launched the sales event, many other retailers have since joined, with Lazada and Zalora participating in previous years. This year the 9.9 started on the 20th of August and ended the 9th of September.    
14. 10.10  
10.10 is not as well-known as some of the other double digital sales events in Southeast Asia, but many retailers, such as Lazada and Shopee, continue to run promotions and deals on this day. Despite only occurring a month after 9.9, similar sales performance can be seen for 10.10 according to Omnilytics (1).  
15. Singles' Day  
Singles' Day is a Chinese shopping holiday that is the opposite of Valentine's Day. The date (11/11) was chosen as it is the one day of the year which is written fully with the number '1' (representing 'single' living). Originally targeted at single people, this event is now a globally recognised shopping holiday available to all types of customers, regardless of their relationship status.  
Alibaba is best known for taking advantage of this sale event, which has seen huge volumes of traffic come through to their site. According to Forbes, Alibaba saw over $7 million of revenue generated in one day as a result of Singles' Day .  
Singles' Day is a great opportunity for advertisers to be competitive and run enticing offers to clear stock and make way for the Christmas season.   
16. Black Friday and Cyber Monday  
Black Friday is easily one of the largest shopping holidays around the globe. Black Friday is an informal name for the Friday following Thanksgiving and marks the start of the shopping season.  
This day is considered a pivotal shopping event for advertisers, as competition is fierce. Advertisers will run sales of up to 50-70% off items as a way to engage customers right before the Christmas season.  
Cyber Weekend is the weekend of Black Friday, usually running from Saturday - Monday. That is four full days of sales across a wide variety of advertisers.  
Advertisers which participate in Black Friday / Cyber Weekend can ensure they remain competitive and take full advantage of the increased customer demand.   
17. Online Friday  
A big shopping event in Vietnam, Online Friday, occurs every Friday for the whole month of December. Retailers provide significant discounts and special offers redeemable for only 24 hours until the following Friday, when the offer may stay the same or be even better. This is a great opportunity for retailers in Vietnam to take advantage of the customer demand during this time and clear any remaining stock.   
18. 12.12  
The final double-digit date, Double 12, was launched by Alibaba-owned Lazada on 12.12. The sales event was to focus on the small to medium-sized businesses overshadowed on Singles' Day by the big e-commerce players in Southeast Asia. In Indonesia, it is the biggest e-commerce event.    
With continued growth year on year around these sales events and many of the major players creating and participating in the double-digit sales events, advertisers should focus on these events to remain competitive and drive volume in the affiliate space.     
19. Christmas  
The days leading up to the 25th of December, Christmas, are the most important days of the year for many retailers around the world, and no less in Southeast Asia. Although many Southeast Asian consumers may have taken advantage of the Black Friday, Cyber Weekend and other sales in November and December to purchase their Christmas gifts, there will always be the last-minute consumers who need to shop in the days just before Christmas Day.   
Considering that time is probably a sensitive issue, advertisers and publishers should think about promoting products which promise a fast delivery.   
20. Boxing Day
Boxing Day is the day after Christmas and is widely known for the significant discounts retailers and advertisers have on offer, both on and offline. This is the last opportunity of the year for major sales, promotions and discounts, so affiliates and advertisers should be sure to set their sights on this day too, rather than on only the days leading up to Christmas.  
A Word on Mobile Shopping 
In Southeast Asia, mobile shopping has increased significantly over the last year, so sellers should potentially focus on mobile promotions for those consumers who may want to avoid the crowds of brick-and-mortar shopping.  
Sellers can also make use of online tools for their planning, including Commission Factory's Event Calendar, to keep track of the sales events and campaigns.   
Key Takeaways  
Online sellers should include key 2022 calendar dates for Southeast Asia in their affiliate strategies to make the most of the sales occurring around these dates.  
Publishers and advertisers should keep in mind that some of the key Southeast Asian calendar dates are applicable to the whole region and some are country specific.  
As the market is highly competitive around these key calendar dates, sellers should plan well in advance.  

If you are planning to open online stores on different platforms in Southeast Asian E-commerce Market, or you want to learn more marketing strategies, you can try UPFOS system to help you manage all of your orders, products, warehouse and logistics. UPFOS provide service for Jet Commerce that offer enable service for international brands, like GoPro, Similac, Miniso, OPPO, Ensure, Swisse, Fitti, Colgate and etc.
It's the best solution for those have multiple stores on various platforms in Southeast Asian market.
Upfos can also provide customized service for your business. Know more about UPFOS, click www.upfos.com
Or you can have 3-month free trial of professional ERP system at https://go.upfos.com/ to help you with your eCommerce business.
Related ads
Recently Viewed ads