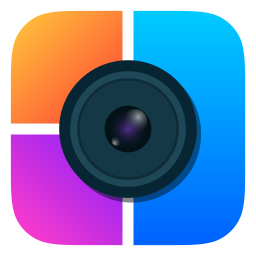 TRY CLASSI4U'S PHOTO COLLAGE EDITOR APP
Entering the new cross-border blue ocean in Southeast Asia, four new platforms for gold nuggets that you should not miss!
Prince Albert, Saskatchewan
- 27 Jan, 2022
Description
Entering the new cross-border blue ocean in Southeast Asia, four new platforms for gold nuggets that you should not miss!
 
In recent years, the independent websites, Facebook, TikTok, Allegro and other new platforms from different countries and regions have been emerging, and a large number of buyers have poured into the European and American markets. In addition to the European and American markets, Southeast Asia has become a hotly contested place. The Southeast Asian market is an emerging cross-border platform with superior geographical location and novel market. In the peak season of 2022,  store opening is about to be ready. Here we will give you a brief overview of the investment promotion of several platforms in the Southeast Asian market in 2022, to help you choose a platform that is more suitable for you, and to know the relevant information in advance and get it in one fell swoop in March.
Shopee
Sensor Tower store intelligence data also ranks the top 10 shopping apps in the world. From January to September 2021, the world's most downloaded e-commerce app is Shopee, the largest e-commerce platform in Southeast Asia and Taiwan. It surpassed Amazon, which held the top spot last year.
Admission requirements:
1. Business license, corresponding ID card, transactions statement
The business license can be a company business license or an individual industrial and commercial household business license. It should be noted that sellers with business licenses, such as inexperienced/traditional foreign trade/traditional domestic trade, even if they have domestic e-commerce experience, the first site can only open in Taiwan, China and does not require store links and transactions statement.  If you have experience in cross-border e-commerce (other platforms), the first site can be opened in Malaysia, Brazil and the Philippines and it requires store links and transactions statement, but not Taiwan, China. For the business license of individual industrial and commercial households, you can only choose domestic e-commerce, and you need to submit the links of domestic platforms such as Taobao and Pinduoduo and the corresponding transactions statement. The first stop can be opened in Taiwan, China. If you are an inexperienced seller or a seller with limited company license, you can check the option "inexperienced" in the past operation experience when are in register process, and you can enter the first site in Taiwan, China without any transactions statement.
2. Contact information
Phone number, email, etc. It should be noted here that the email must be a new email that has not been registered in the Shopee store, and it is necessary to ensure that the email can be received normally, and many operations such as the subsequent links are related to the email.
Policy changes for entering the Shopee platform in 2022:
The first point: From January 1, 2022, the commission charge will be changed from a step-by-step increase of 5-6% to a unified ratio of 6%.
The second point: In 2022, new sellers on the platform will no longer enjoy the free commission discount! Free commission changed to rebate!

Lazada
Founded in 2012, Lazada is one of the largest online shopping sites in Southeast Asia. In 2012, Lazada was incubated by the German Rocket Internet (founded in 2007). In 2016, Lazada was acquired by Alibaba, with a capital injection of more than 30 billion.
Admission requirements:
1. Enterprise business license; Enterprise Alipay;
2. A payponeer card is required, and the payponeer card must be registered
in the form of an enterprise. The second email received from Lazada will
have a channel for payponeer card registration;
3. Must have e-commerce sales experience, such as experience in opening
stores in amazon, AliExpress, wish, ebay, etc.;
4. There are requirements for the products. For example, 3C electronic
products: mobile phones, tablets, cameras, smart wearable devices, etc. Are prohibited products. And other prohibited products include: liquid products,
sex toys, food, medicines, etc. For a specific list of prohibited sales, please refer to Lazada's official website.
Tokopedia (Indonesia)
Tokopedia is an Indonesian e-commerce platform established in 2009.
At present, there are 6 million registered sellers on the platform. It is the top e-commerce platform in Indonesia, and the number of visits is also in the
forefront. Its headquarter is located in Jakarta, and its scale is equivalent to
the domestic "Taobao" in Indonesia. It should be noted that: Tokopedia
only supports local stores, and sellers need to ship within Indonesia.
Admission requirements:
1. Opening a store on the Tokopedia platform is free and the process is very simple. You only need to register an account, and you can fill in your name, mobile phone number, email address and set a login password according to the page prompts. You will also fully fill out the information of the store,
and no commission is required.
2. Tokopedia allows each seller only sell a maximum of 50 categories of products in one store. If sellers want to sell more products, they have to pay to
join the "Gold Seller" store program. The "Gold Seller" program charges IDR 100,000 (about $8.50) per month.
Tiki
Founded in 2010, Tiki is a comprehensive Vietnamese B2C e-commerce website and the sixth largest e-commerce platform in Southeast Asia. At present, the categories cover consumer electronics, daily necessities, fashion items, and books. Tiki pioneered the "two-hour express" logistics and distribution service TikiNow, which has covered 80% of online merchants.
Admission requirements:
1. For enterprises to settle in, brand authorization or own brand is required
2. Experience in operating other cross-border platforms, you need to provide links of other platforms
3. Other expenses:
(1) Commission: Electronic category: 6%, non-electronic category: 10% (2) Local charge: 2% (3) Terminal delivery fee 2% (4) Withholding tax: 1% (5) Withdrawal fee: Up to 2% (6) Logistics fee: according to the logistics provider
We has compiled the relevant information and entry requirements of the above-mentioned top Southeast Asian cross-border e-commerce platforms for you. You can compare and understand more to choose the platform that suits your business. UPFOS has a fast-track entry channel for the exclusive official cooperation between Shopee and Lazada, and serves a number of international brands. It is a certified service provider of the platform. If you are planning to enter these two Southeast Asian platforms, visit us at www.upfos.com.
You can consult us for quick entry channels through"Contact us"Page or enjoy 3-month free trial through top right button "FREE DEMO".
After the seller chooses a suitable platform to start the cross-border ecommerce business, UPFOS will solve a series of problems such as back-end management and logistics for the sellers, and the local service team of us will provide customers with personalized customized services.
Related ads
Recently Viewed ads