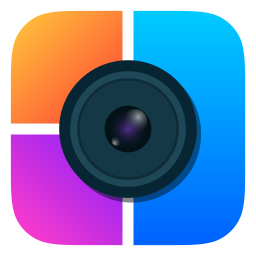 TRY CLASSI4U'S PHOTO COLLAGE EDITOR APP
How to find a solution to the problems of store management in fast- developing Southeast Asian cross-board e-commerce market
Prince Albert, Saskatchewan
- 27 Jan, 2022
Description
How to find a solution to the problems of store management in fast- developing Southeast Asian cross-board e-commerce market
Description: - - UPFOS ERP, an integrated solution of order and inventory management, multi-platforms management, data analysis and promotion management for online sellers in Southeast Asia.
Cross-border e-commerce has become much more popular in recent years, and the European and American e-commerce market has already been crowded with Chinese sellers which has made more and more online sellers turn their attention to Southeast Asia because of the increasing rat race. According to 2020 Southeast Asia Internet Economy Report jointly released by Google, Temasek and Bain, Southeast Asia's Internet economy which will exceed $300 billion. At the same time, the Southeast Asian e-commerce market value is expected to reach US $172 billion, accounting for more than 50% of the total value of the region's Internet economy. Among the 11 countries in Southeast Asia, Indonesia, Thailand, Malaysia, Singapore, the Philippines and Vietnam have the fastest economic growth.Young people account for the majority of the 655 million total population in Southeast Asia, and total online retail sales expected to grow 44% per year.
Therefore, the e-commerce market of Southeast Asia has become a necessary place for many e-commerce platforms to seize, and it is also a blue ocean market for many cross-border sellers to .There are many local e-commerce platforms in Southeast Asia, among which Shopee, Lazada, and Tokopedia have captured almost the the majority of the market shares as three largest ones.

Small new sellers are scrambling to seize the Southeast Asian market, meanwhile, a variety of operational problems are also following: marketing, platforms, fund, products, traffic and so on, every part is particularly important, but they can not be dealt with easily and properly.

(Photo source: UPFOS)
Current novice sellers have mentioned various operational problems, such as product selection, order delivery, product management, warehouse optimization management, supply chain management, after-sales customer service, etc. And the biggest difficulties are order management and customer service in multi-platforms which cost too much human and material resources very time-consuming.
In view of the above managing requirements, UPFOS, an ERP software developed for several years in the cross-border e-commerce service industry of Southeast Asia rolled out to provide one-stop solutions for online sellers to solve all the above difficulties once for all. Upfos is a One-Stop Omni-Channel retail management system. A tailored service to help grow your business better and faster. UPFOS has connected with most of mainstream Southeast Asian e-commerce platforms, such as Shopee, Lazada, Tokopedia, even Shopify and so on. Upfos provides an integrated platform for multi-platform sellers to access and manage all data, and easily operate all processes.
Try Free Demo for 3 months → go.upfos.com

(Photo source: upfos)

Key features of UPFOS:

(Photo source: upfos)
Omni-Channel
Official cooperation with mainstream e-commerce platforms in Southeast Asia.
Emphasize your business easily and efficiently by unifying all sales channels, just through one UPFOS system, which has the features of one-stop management and multi-platforms synchronization.
UPFOS synchronizes data with all connected systems & platforms anytime anywhere.
Product Management
Automatically download products from multi-platforms to system and duplicate product lists form one to many other platforms and stores.
Mass uploading the products lists to various platforms & marketplaces with one click in one dashboard with UPFOS.
Price batch setting for all SKU-related products.
Order management
Real-time download for all orders from all sales channels connected.
Auto review, print and deliver all orders according to your customized setting, detail track of all history processes.
Easily batch process orders, print shipping labels, package lists and invoices at once.
Wave-print features is available for 500 orders at once and filter the order based on priority and needs.
Inventory Management
SN/IMEI code management strategy of multiple storage locations and multi-owners of cargos.
Real-time inventory data update for multiple stores, and automatical inventory alert for restock or overselling.
Warehouse Management
Automatically records the location and quantity to realize the precise positioning of the goods with reasonable warehouse layout.
Intelligently allocate the priority of warehouse for delivery to minimize logistics cost.
Easily and efficiently follow the optimized routes for order picking with precise model set-up for warehouse.
Fully connect and monitor the warehouse with data management to maximize the efficiency.
Promotion management
Accelerate conversion rate by easily setting up various of promotion scenarios, such as buy X get Y, mystery box, or surprising free gifts with minimum purchase, etc.
Customize marketing strategy to retain the customers and generate their repurchase.
Periodically plan and set up the execution time for promotions in multiple platforms prior to festival schedule.
Motivate more purchase by combining several products into one SKU (stock-keeping unit) through virtual-bundling.
Business Analytics
Real-time control the operation state of all platforms through detailed and accurate data by your PC or mobile APP, and visual reports can be easily imported and exported.
Monitor and analyze all sales data, including orders, after-sales, purchase, inventory, etc to expand the marketing strategy in one dashboard.
Member Management
Dynamically analyze consumer behavior to select valued customers, to provide precision marketing and loyalty program, such as SMS Whats-up APP and direct email, and finally to improve the customer retention.
Admin&Staff Management
Unlimited sub-accounts for system users.
Easily set up system-access permission according to the staff roles & tasks, in order to realize the precise division of employees, to prevent unauthorized operation and facilitate a smooth management of the stores.
Intelligent Management System
Intelligently manage of whole process with customized rules or tags in multiple business sectors.
Automatically download multi-platform products to upfos system and verify the information according to your needs.
Split or combine delivery packages according to the order details to minimize the logistics cost.
Upfos Chat
Instantly handle messages from muti-platforms and stores in one dashboard through our UPFOS Chat Tool, and set up alert messages from customers so that the important information won't be missed. Help to increase the response rates and customers' satisfaction.
Third party integration
Open API, integrating mainstream API systems
Integrating Yongyou, K3 to unify business, accounting and tax systems
Integrating TTX, EME, JD, Qimen etc. to unify warehouse systems
---
Not only that, UPFOS has strong local advantages, including local operation service teams in Indonesia, Thailand, Vietnam, the Philippines, Singapore and Malaysia, rich operation experience for brands, such as OPPO / REALME / COLGATE and many others, deep collaboration with local logistics and warehousing company such like J&T, abundant local distribution resources and so on. UPFOS provides Integration Services and one-stop-solution for e-commerce sellers in Southeast Asia.

It might be a good option to pay more attention to the Southeast Asian market for the cross-border e-commerce beginners who want to join the industry currently. The cross-border market is unpredictable, no one can tell it would be a blue or red ocean market tomorrow, so the most important thing to do as seller is to grasp the opportunity to do research on marketing analysis and strategy for successful business in the future.
Upfos, the key to change cross-border e-commerce small beginner into big seller!
-Time-limited free trial for 3 months, click to get it now!
Related ads
Recently Viewed ads