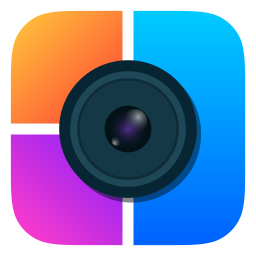 TRY CLASSI4U'S PHOTO COLLAGE EDITOR APP
Is it difficult to manage orders during peak season? upfos professional solutions help you easily
Prince Albert, Saskatchewan
- 27 Jan, 2022
Description
Is it difficult to manage orders during peak season? upfos professional solutions help you easily
 
The rise of the cross-border e-commerce industry has led to the emergence of many e-commerce operating platforms in the current market. While sellers are invoking, they also have to face today's fierce market competition. What cross-border sellers have to do is not only to improve the quality of products and services, but also to choose a suitable e-commerce operation platform. Many sellers do not choose to operate on one platform. Multi-platform operation has become a new choice for more and more sellers, thereby gaining more exposure and reducing operational risks. At present, multi-platform operation has also become a common operation method.

Listing products on multiple platforms is not only labor-intensive, but also prone to errors if you are not careful. Commodity data review is faced with abnormal sales data statistics on different platforms, data comparison of multiple platforms could be more difficult. At the same time, tedious order processing problems also follow next for sellers.

Orders are backlogged, orders are numerous and chaotic, and delivery efficiency cannot be guaranteed
During the peak season at the end of the year, there is a big promotion on Black Friday. Sellers sprint at the end of the year, and discount promotions take turns. The number of orders soars in a short period of time, resulting in a backlog of goods out of stock. Merchants have higher and higher requirements for placing orders and sending goods, which are a big test for manpower and material resources. If they are not handled properly, it will directly affect the time when buyers receive the goods, and the buyer experience will be greatly reduced.
The operation of multiple e-commerce platforms makes it difficult to synchronize data
Many sellers have businesses on multiple platforms. If they want to integrate multi-platform order data, they can only sort them one by one and then aggregate them. While the order volume is backlogged, it may also cause order confusion and data synchronization, and unified management of orders is even more clueless.
Want to manage your orders during peak seasons? Multi-platform data centralized processing, you can register for 3-months free trial for UPFOS!

Visit www.upfos.com (click "Free Demo" now) –UPFOS is a professional solution for multi-platforms sellers. UPFOS is a one-stop SaaS e-commerce retail management system, aiming to help global e-commerce business owners to become successful online sellers. UPFOS makes it easy to use one integrated platform to access and manage all data and operate all operational processes. UPFOS connects with many mainstream e-commerce platforms in Southeast Asia to help online sellers improve work efficiency and achieve big sales!
Related ads
Recently Viewed ads