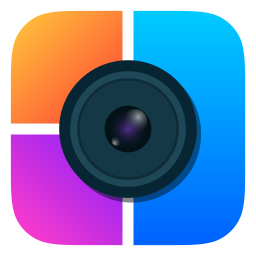 TRY CLASSI4U'S PHOTO COLLAGE EDITOR APP
South East Asian Seller's Ultimate Guide for this Spring Festival
Prince Albert, Saskatchewan
- 27 Jan, 2022
Description
South East Asian Seller's Ultimate Guide for this Spring Festival
The Spring Festival is around the corner. While local store sellers will be operating normally, the business of many cross-border sellers in China will be affected due to the impact of logistics holidays and factory shutdowns. But this won't affect the enthusiasm of the local buyers as most of them will still be going on shopping sprees before the holidays. So let's not miss this oppotunity and get ourselve ready for it!

1.Stockup Beforehand

In the past two years, variuos issue had kept coming up with logistics during the holiday seasons due to the pandemic. Many packages were delivered late and some of them even became undeliverable. Sources of products were also experiencing shortage and delay in supply. To avoid these issues this year we need to stockup our inventory beforehand. Insuffient inventory leads to products been automatically delisted, so remember to pay special attention to the inventory status of hot selling products and products on sale as they tend to go fast!

2.Store preparation

New year, new beginnings. Spring Festival is not only a special occasion in China, many South Asian families celebrate the occasion too. People prepare and purchase new items for the household to set out for a fresh and hopeful new year. Besides the inventory check as mentioned in the previous section,we also want to make sure that our stores are configured properly for the holiday season.

(1)Avoid enabling the holiday mode.

This is what many sellers do during the holidays. They turn on the holiday mode once the inventory goes low to avoid stockout. It seems to be an easy solution but it has its cons. When the option is enabled, your store becomes unsearchable as if it has been removed from the marketplace.
(2) Decorate your stores and give them some festive touches!

Some ideas are:

Switching the banner pictures to something that matches the new year's atmosphere.
Decorating your store with a New Year-appropriate color scheme.
Using festive emojis in your store title and description,
Preparing new year exclusive events, perks, giveaways, etc. Showing your customers some looooove!
Creating a dedicated category for the new year.After all, surrounding your customers with a cozy and bright vibe always helps!

(3)Reply promptly

Prompt reply is an important factor in customer satisfication so don't forget to setup auto reply. Another thing you can do is to inform customers about their FAQs prior to their inquery by posting dispatching time, customer service hours, coupon collecting process and so on. This way, customers can find answers to general questions even while you are offline. Try getting online at least 2 times to keep the inqueries in check and maintain your response rate.

3.Plan Shifts in Advance

If you have multiple stores and a high order volume, it is crucial to plan the shifts carefully before things get busy. Good collaboration between staff in different positions is key to handling the possible hectics situation during the holiday season.

4.Keep the Events Going

You might have seen the Shopee events on the Shopee backend, these are promotions backed up by the platform, and they provide a significant increase in views to the stores. The enrollment process usually starts half to a month before the event's commencement. Every month there will be new events coming out, with different criteria for entering. Check out these events regularly to see if you are eligible to enter.

Not much time is left before Spring Festival arrives so move fast, grab as much customer flow as possible this holiday season and make it a great starting point for the sales in the new year. We wish every seller a great success!!!

How to efficiently operate stores?Check out at www.upfos.com for the best choice of order and products management, inventory and warehouse management, logistics and etc,

Upfos has been the International Brands system provider for several years, like LANCOME, OPPO, Shiseido, THERMOS, ByHealth, Miniso, Lifree, Ensure, Similac, Gopro and etc. It has rich online business experience for those great brands. Upfos can also provide customized service for your business. Know more about UPFOS, click www.upfos.com
Or you can directly have 3-month free trial of professional ERP system at https://go.upfos.com/ to help you with your eCommerce business during the festival or future.
Related ads
Recently Viewed ads